The art KARLSRUHE takes place annually in Baden-Württemberg, one of the wealthiest German states, and benefits from its location in the border triangle of Germany, Switzerland and France. This fair for Classic Modern and Contemporary art spans a spectrum of more than 120 years of art history. art KARLSRUHE presents the complete bandwidth of the art of the 20th century, flanked by the latest artworks fresh the artists' ateliers.
At home in the art collectors' State of Baden-Württemberg, embedded in a dense cultural landscape with great private collections such as Grässlin (St. Georgen), Schaufler (Sindelfingen), Hoppe-Ritter (Waldenbuch), Museum Würth (Schwäbisch Hall and elsewhere) and Frieder Burda Foundation (Baden-Baden), art KARLSRUHE has established itself since 2004 as a permanent feature on the international art-fair scene.
Find out more about the fair highlight of the art business here.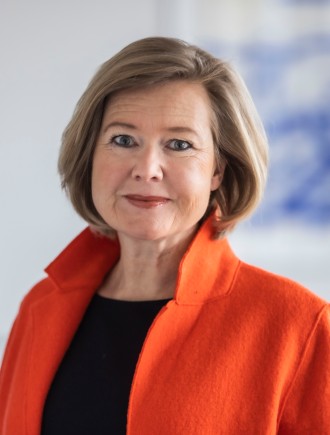 In Karlsruhe, passion prompts people to buy art. Our consistently high numbers of visitors and the strong satisfaction expressed by visitors and exhibitors alike confirm our concept. We see ourselves as perhaps the most democratic of all art fairs: art KARLSRUHE adeptly builds a bridge between works by established artists on the one hand and less costly yet nonetheless artistically valuable positions that pave the way for new aficionados to begin collecting art.
Classic Modern and Contemporary uniquely arranged art KARLSRUHE is unique thanks to its arrangement of gallery stands in interplay with spacious Sculpture Areas and One-Artist-Shows in comprehensibly structured, light-flooded halls.
Furthermore, art KARLSRUHE boasts a convincing curatorial concept, which also clearly assigns specific focal points to each of the four halls:
Classic Modern + Contemporary Art
Art after 1945 + Contemporary Art
Discover
Artication (Art+Education)
Look forward to an inspiring tour through 120 years of art history!
Interspersed in the landscape of gallery stands, the Sculpture Areas add structure to the fair's halls and create venues for contemplation. Each of these 100-square-metre areas offers gallery owners the opportunity to present one or maximally two artists. The interplay between three-dimensional art on an open area and two-dimensional art at the fair's stands sparks enthusiasm among the exhibiting gallery owners and collectors.
The One-Artist-Shows (each with at least 25 square metres of exhibition space) embody a gallery's commitment to a single artist. Each One-Artist-Show offers collectors the opportunity to gain deeper insights into the oeuvre of the exhibiting artist.
Topics of Interest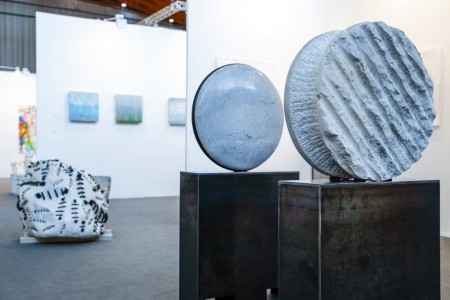 Every year at art KARLSRUHE artists of Classic Modern are presented by galleries. Art directions such as Expressionism, Cubism, Surrealism or Constructivism can be found at the fair.
Art after 1945, art informel or informal art summarizes the styles of abstract or non-geometric, non-representational art. The focus of art after the Second World War is the free, spontaneous creative process.
Contemporary art can be found in Karlsruhe in addition to art after 1945 and classic modern in the big halls. The latest works fresh from the artists' studios can be found in the Discover Hall.