Circa 200 galleries are exhibiting at art KARLSRUHE in 2023. They focus on the most diverse positions and periods of artistic creativity. The exhibiting galleries are augmented by exhibitors from museums, associations, clubs, educational institutions and publishing houses. To facilitate your orientation, each of the four halls focuses on a specific thematic area.
Here you can find a brief explanation about each thematic area, as well as more detailed information about selected styles of art and some of the artists who exemplify them.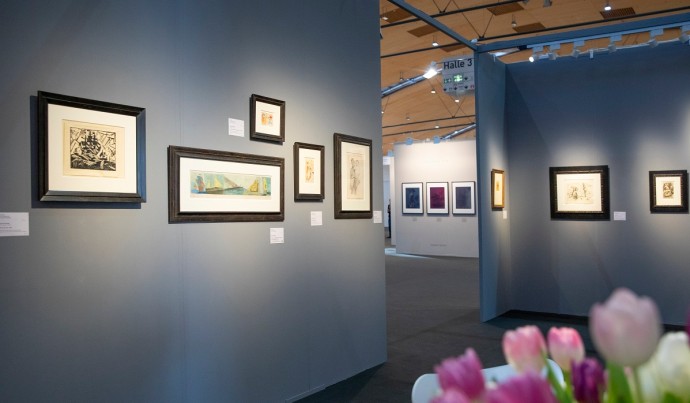 Classic modern
A glance at the list of artists proves that art KARLSRUHE annually presents outstanding works of Classic Modern art. None of the big-name artists who inarguably wrote new chapters in art history during the previous century seem to be missing. Visitors looking for styles such as Expressionism, Cubism, Surrealism or Constructivism will find them in Hall 3 at the fair.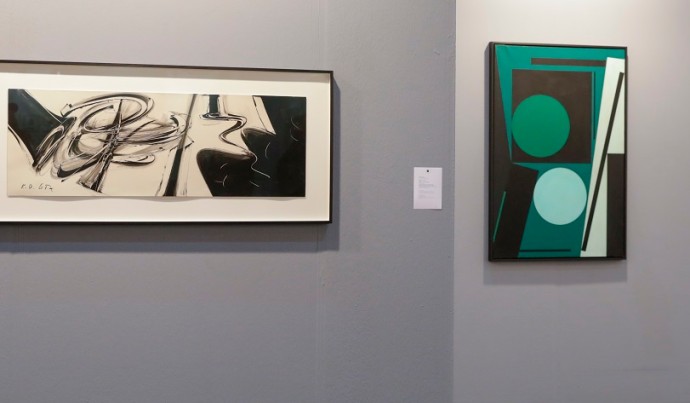 Art after 1945
The term "Art after 1945", which is presented in Hall 2 at art KARLSRUHE, embraces artistic positions that crystallized after the Second World War, along with established positions in Contemporary art.
Contemporary Art
Hall 4/ dm-arena at art KARLSRUHE is devoted to "Discover", but contemporary artworks can, of course, also be found in the fair's other halls.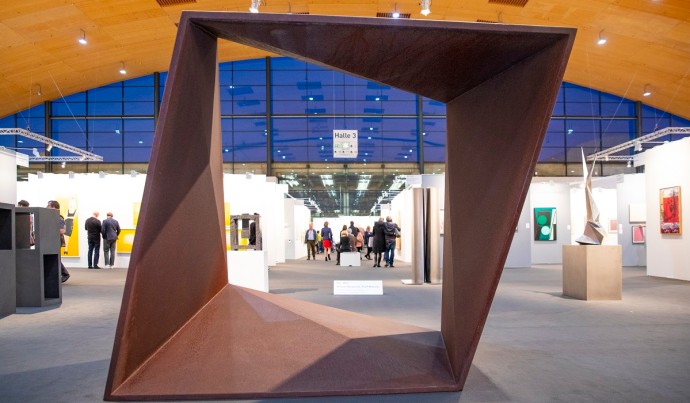 Sculpture
Sculpture have an important meaning within art KARLSRUHE.
For the first time, the Loth Sculpture Area Prize was awarded in 2018, sponsored by L-Bank.
Paper Square
Discover the diversity of works on paper in the new section Paper Square.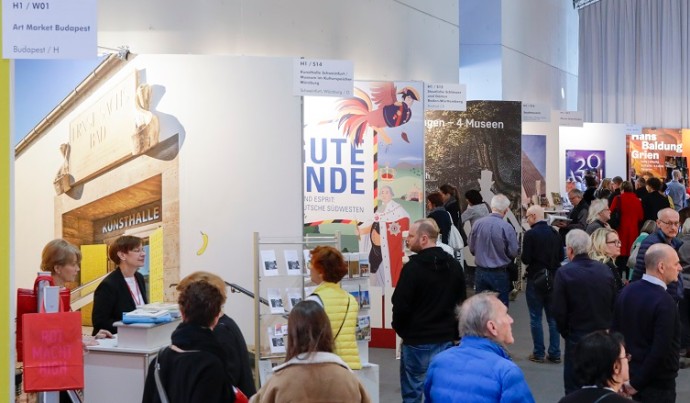 Museum Mile
art KARLSRUHE's Museum Mile offers cultural institutions (such as museums, art associations and foundations, as well as culture tourism) a platform for sharing and utilizing the synergies of an international art fair.