You can be an exhibitor at art KARLSRUHE
Strong selling, service oriented and with an excellent cost-benefit ratio, art KARLSRUHE takes place in the state of Baden-Württemberg, which is the region of Germany with the strongest purchasing power and which is home to Germany's densest concentration of art collectors.
Personal sharing as equals among collectors, gallery owners and artists is a lived tradition in KARLSRUHE.
You too can be a part of the success story of this art fair. Take advantage of our comprehensive service. Seize this unique opportunity to meet your target audience and get to know new contacts and purchasers.
With the return to the traditional date in February, as the start of the art fair year (22 - 25 February 2024), we are back to the usual date structure and would like to maintain this for the future.
What does art KARLSRUHE stand for?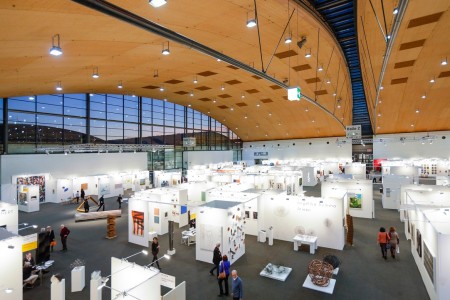 Due to the energetic development of art KARLSRUHE over the last 20 years, it has become an integral part of the German art market, with its own character and valued qualities.We have seen it as our task to adapt, improve and further develop these qualities.
To this end, we have questioned the individual areas and sections (hall structure, programmes, formats, supporting programme, etc.) to see what role or functions they have within the framework of the art fair and how we can improve and develop them or rethink them.
Anchored in one of Germany's regions with the highest purchasing power, the collector's state of Baden-Württemberg in the immediate vicinity of France, Switzerland and Austria, the generously proportioned fair sees itself as a mirror of the art market in all its diversity - with a focus on classic modern, art after 1945, contemporary art and sculpture. art KARLSRUHE spans the gap between established art and artistically valuable positions that provide an entry into collecting.
This has endured. art KARLSRUHE should continue to provide every visitor with an overview of the art of the last 120 years and satisfy both the experienced, discerning public and offer the art market newcomer a low-threshold educational space with a guarantee of quality and facilitate the step towards buying art.
We will do everything in our power to ensure that the next edition of art KARLSRUHE will once again welcome the right variety and number of visitors:inside one of the most beautiful fairgrounds in Europe. Together with the art institutions of the city of Karlsruhe, a UNESCO City of Media Arts, and the artists, we want to make art even more of a celebration of art in the city, and let it be experienced in various places in conjunction with the creative people.
It is our concern to continue "our" art KARLSRUHE with the usual friendliness, service orientation and commitment and to offer you as an exhibitor an optimal environment. In order to do justice to this claim, however, we will also ask all galleries interested in participating in art KARLSRUHE to take part in the complete application process and to convince the advisory board of their artistic programme and their planned presentation with their expressive and high-quality application.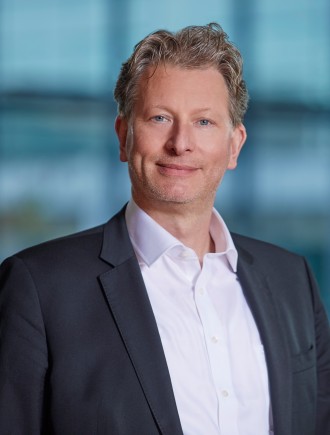 Evolution.
Based on its strengths, art KARLSRUHE should continue to develop in good quality, structure and with contemporary formats and means.
New formats and changes at a glance
Gallery Stand
Apply for a gallery stand at art KARLSRUHE
Circa 200 galleries annually receive permission to exhibit at the International Fair for Classic Modern and Contemporary Art.
Participants are chosen by a seven headed advisory board chaired by Kristian Jarmuschek and the CEO of Messe Karlsruhe Britta Wirtz consisting of experts in each of the individual focal points.
The application process for art KARLSRUHE 2024 is closed.
Participation requirements
Would you like to be one of the exhibitors in art KARLSRUHE's gallery programme? Here you can check to see if you satisfy the preconditions for participation:
The application procedure is open for galleries in Germany and abroad which work professionally and
regularly (i.e. at least four exhibitions per year)
organize exhibits in their own gallery premises.
Permission to participate in art KARLSRUHE is generally not granted to art mediators who do not operate their own galleries or to self-marketers.
For questions please contact
Advisory Board
Kristian Jarmuschek
Chairman of the Advisory Board
Projectmanagement
Olga Blaß
Team Lead
T: +49 (0) 721 3720 5120
F: +49 (0) 721 3720 99 5120
The Museum Mile for exhibitors
art KARLSRUHE's Museum Mile offers cultural institutions (such as museums, art associations and foundations, as well as culture tourism) a platform for sharing and utilizing the synergies of an international art fair as exhibitor.
Embedded in Hall 3 , the Museum Mile presents itself at art KARLSRUHE with attractive information stands. More than 40 selected institutions in Karlsruhe's cultural landscape find their interested target audience here, as do cultural institutions from the entire federal state and neighbouring regions. International exhibitors come, for example, from France and Switzerland.
You will find your interested target audience here as an exhibitor!
You want to exhibit?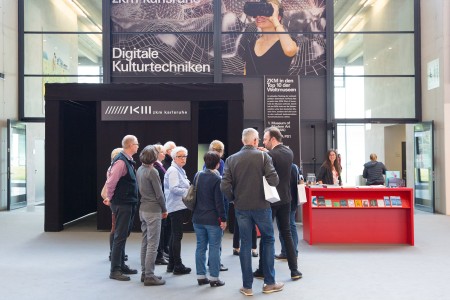 In order to make the presentation as comfortable as possible for you as exhibitor, the information stands of the Museum Mile already contain a stand construction and marketing package in addition to the stand area. Possible stand sizes vary from 9 to 24 square meters.
The presentation and sale of originals / editions / graphics is not permitted in the area of ​​the Museum Mile. It is a pure advertising platform for the institution and its exhibitions, but not for individual artists. This is reserved for the galleries at the fair. The organizer decides on the admission to participate in agreement with the curator.
The application process is closed
The application process for The Museum Mile at art KARLSRUHE 2024 is now closed.
All applicants will be notified in writing of any conditions for admission and become binding upon receipt of written notification of admission.
Contact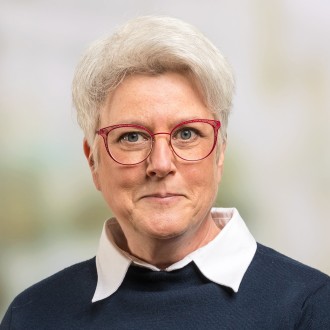 Projectmanagement
Barbara Fleck
Project Manager
T: +49 (0) 721 3720 5083
F: +49 (0) 721 3720 99 5083
Exhibitor Services
Excellent Service from A to Z for your trade fair success!
Here you can organize your perfect trade fair appearance with a few simple clicks.
To make sure preparations for your stand run smoothly and speedily, our services are available online in our Online Service Centre (OSC) - e. g. stand construction service, equipment, technical installation as well as marketing and press services.
Online Service Center (OSC)
In the Online Service Center (OSC) you can conveniently order your individual service requirements.
After successful application for art KARLSRUHE, you will receive your LOGIN data and log in to your customer account here.
You have already been an exhibitor? Then log in again directly.
Do you have any questions? Our service officer Melanie Metz will be happy to help.
Our marketing service
Increase your visibility at art KARLSRUHE. Take advantage of our many advertising opportunities on site or let us put together an individual marketing package for you. We will be happy to advise you! Contact our marketing expert Christina Füger directly. In our download area you will also find online banners for direct application.
Beware of Expoguide
We are experiencing an increasing number of e-mails and websites that appear to offer visitor lists in the name of art KARLSRUHE. These are fraudulent emails, the visitor data of art KARLSRUHE is not for sale/rent.
Highlights onsite advertising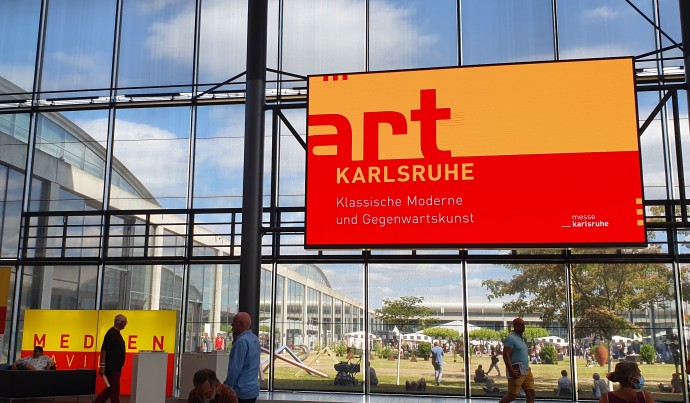 LED information display panel
This central information display panel is located in the main entrance area. 28 m² ensure maximum impact for your product and company presentation – even from a distance.
Dimensions: 4 x 5 m (spots are repeated up to 120 times per day)
Spot placement: 495 EUR
Spot production: 295 EUR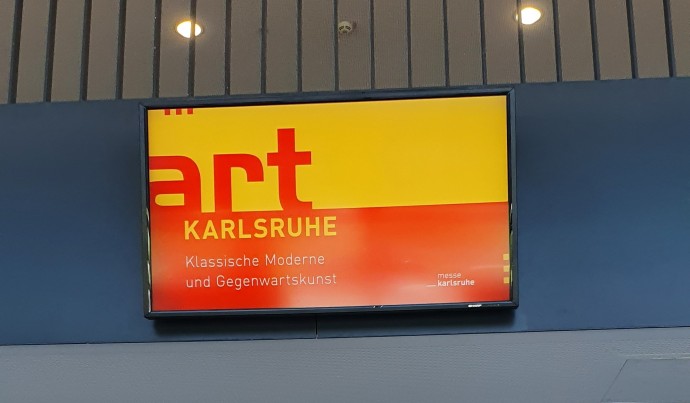 Interior advertising option PLASMA greeting display panels
Get trade-fair visitors to visit your stand using the PLASMA display panels in the main entrance area!
Location: Main Entrance West
Dimensions: 60-inch screen, 1.5 m, resolution 1280 x 720 pixels
Advertisements appear up to 120 times per day
Spot placement: 250 €
Spot production: 195 €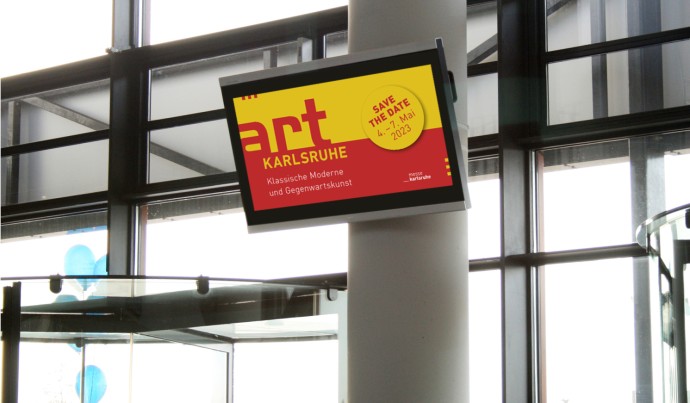 Interior advertising option East Entrance PLASMA display panels
The PLASMA display panels located at the East Entrance enable you to invite trade-fair visitors entering the grounds via this entrance to call in to your stand.
Locations: East Entrance
Dimensions: 60-inch screen, 1.5 m, resolution 1280 x 720 pixels
Advertisement appears up to 120 times per day
Spot placement: 250 €
Spot production: 195 €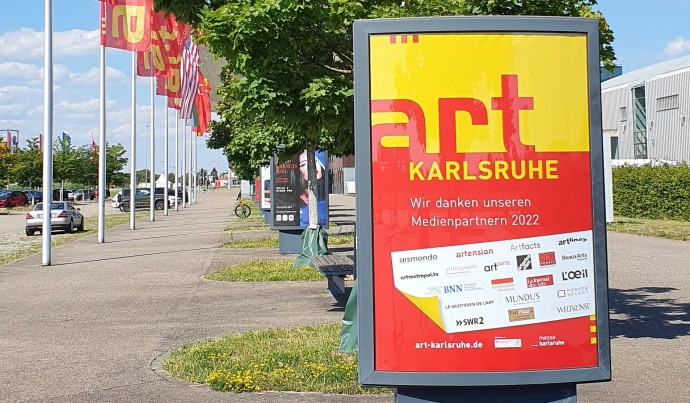 Exterior advertising option City-Light poster
Use City-Lights in front of the main entrance to make visitors aware of your stand as soon as they arrive!
Location: in the outdoor area of the trade-fair premises, on the way from the P1 carpark to the main entrance, as well from the P2 carpark to the main entrance
Dimensions: 114 x 171 cm (visible area)
Price: per poster 350 €
Includes production, assembly / removal, limited availability;
Requirement: provision of a ready-to-print PDF file
Warning for exhibitors!
Attendee lists of art KARLSRUHE
We have noticed a growing number of fraudulent emails and websites masquerading as art KARLSRUHE and offering attendee lists. We would like to inform our exhibitors that our visitor data are not sold or rented.
Expo Guide entries
International Fairs Directory, EXPO GUIDE, Commercial Online Manuals S de RL de CV
We would like to draw your attention to untrustworthy exhibitor directory offers:
A Mexican company called "EXPO GUIDE, S.C." has contacted several exhibitors of Karlsruhe Trade Fair Centre and asked them to update their entries on Expo Guide, a database for trade fairs and exhibitors. This company as well as a company called International Fairs Directory are currently aggressively expanding their presences on the German market. We would like to emphasise once again that none of the aforementioned companies has any cooperation whatsoever with the Karlsruhe Trade Fair Centre. The entries on the Expo Guide site (www.expo-guide.com) and the International Fairs Directory (https://www.inter-fairs.com) are not related to any of our trade fairs.
Unsuspecting exhibitors are contracted to a three-year, non-retractable agreement, which could cost you a 1.171 € per year, with no foreseeable benefits.
If you receive any those letters, throw them away. If you mistakenly signed a contract, please follow the advice of the Association of the German Trade Fair Industry.
Karlsruher Messe- und Kongress GmbH expressly distances itself from the services offered by any of those companies as Commercial Online Manuals S de RL de CV and International Fairs Directory!
Please do not hesitate to contact us if you have any questions.